EMS / Medic Kits by Elite Products
Elite First Aid is able to create custom kits large and small depending on your needs. With many bags and boxes always in stock CERT, trauma, first aid, and survival kits can all be tailored. We can create kits able to serve 1 to 500 people.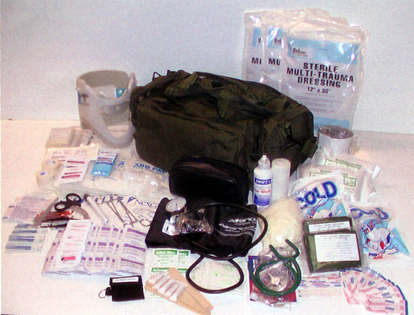 Elite First Aid has been in business for over 20 years. Now with over five hundred customers we are a trusted, well known member of the first aid industry. We have a variety of kits available to suit your needs always in stock, and we also create custom kits. Getprepared-Now.com is pleased to offer Elite Products as your choice to Medic and other survival kits.